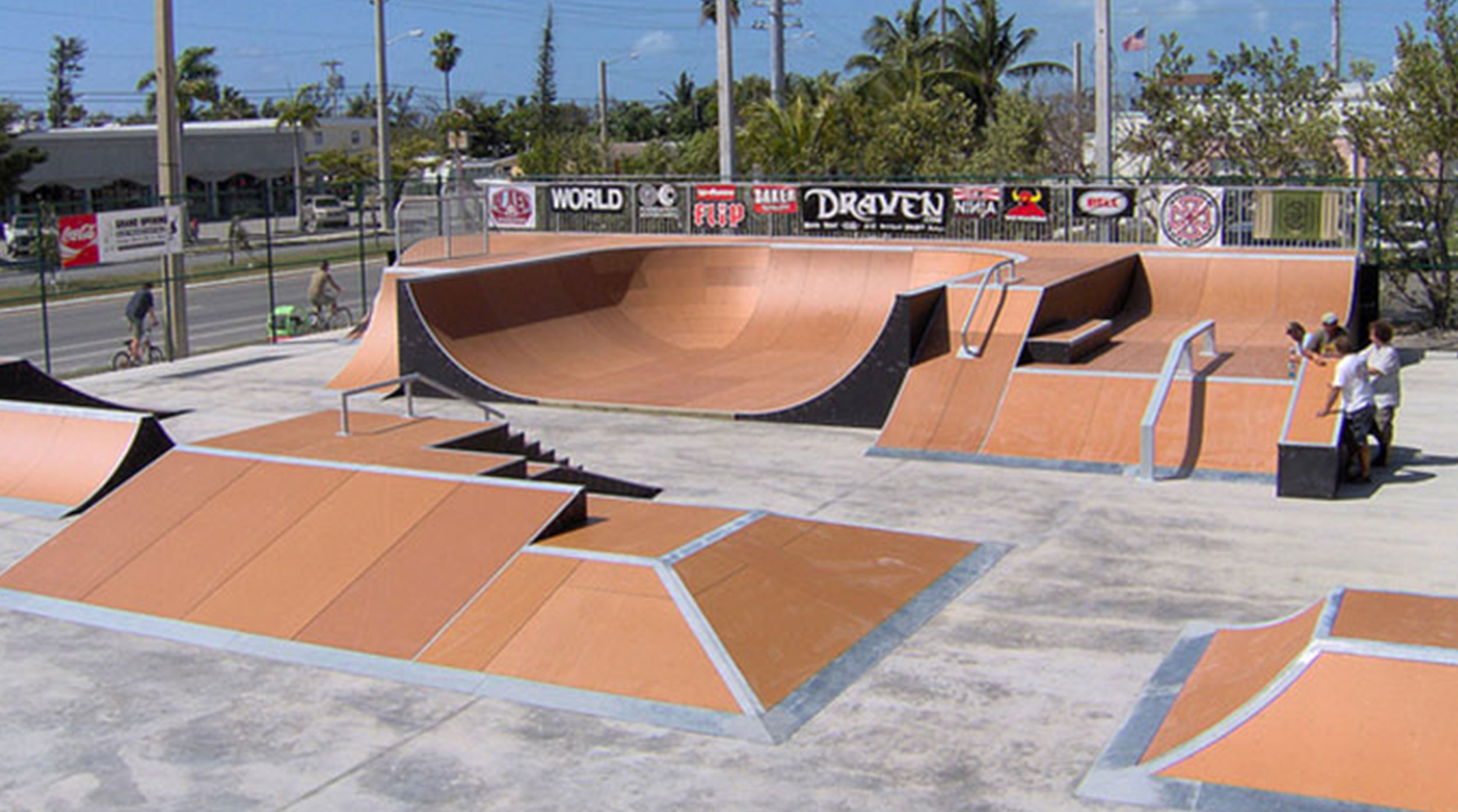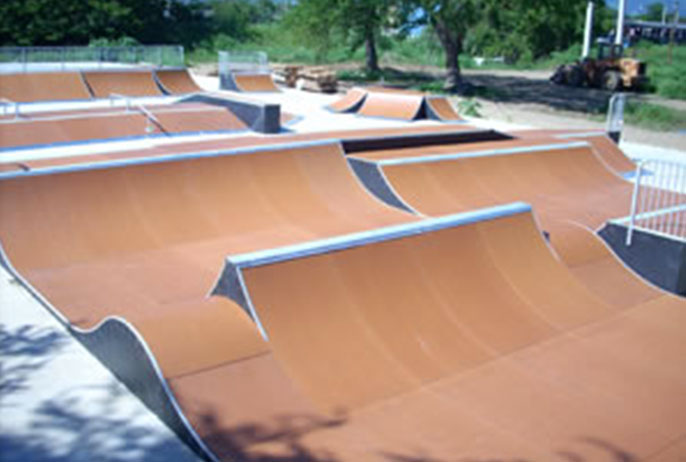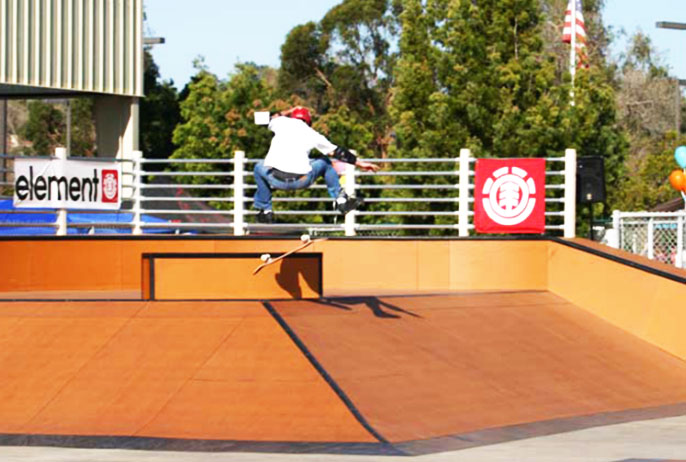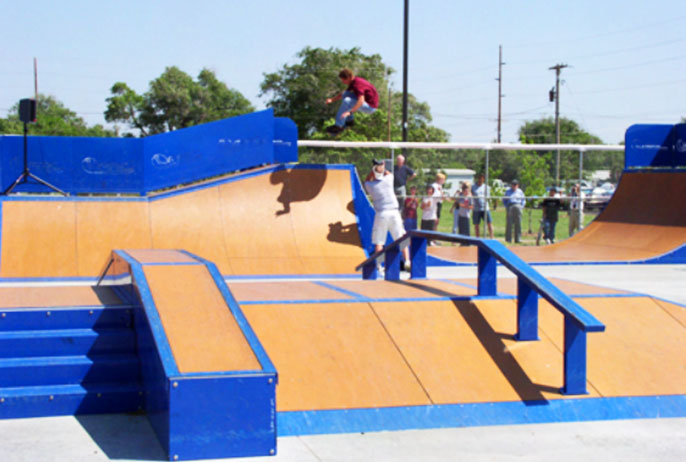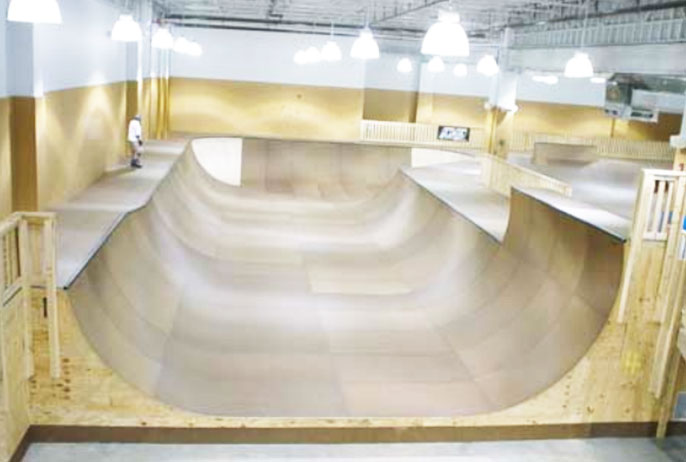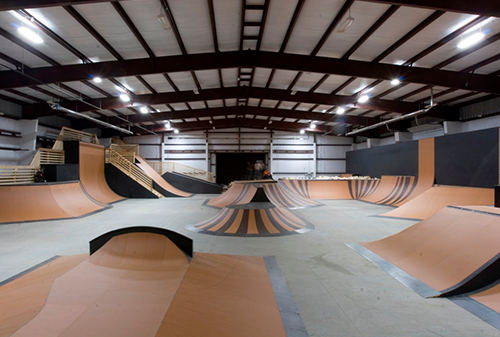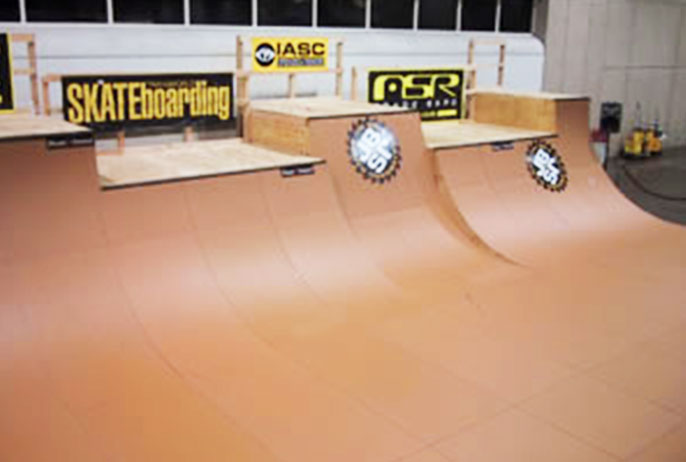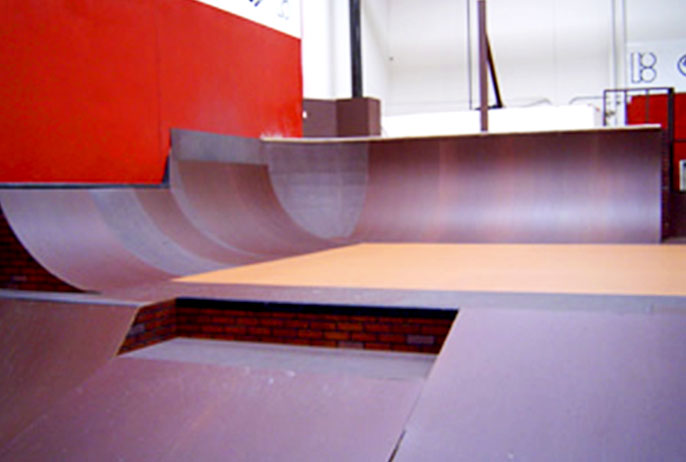 Blake Fernandez Skatepark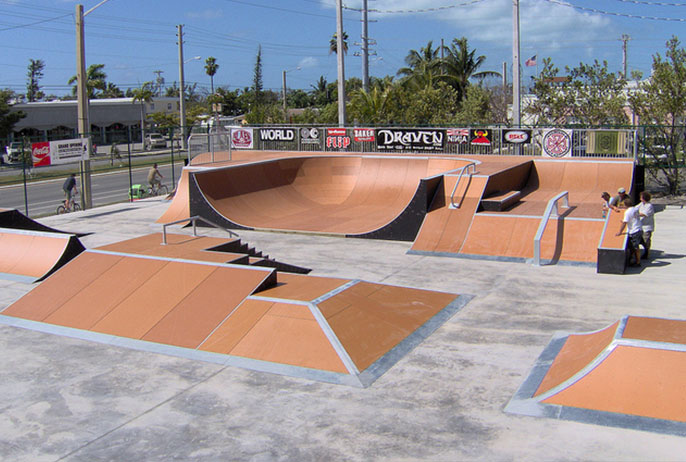 Blake Fernandez Skatepark
LOCATION
Key West, FL
___
BUILDER
___
ABOUT THIS PROJECT
7500 Sq. Ft. park that includes half and quarter pipes, ramps, grind rails, jump boxes and open spaces for skateboards and in-line skates.
Hours of operation are Wednesday-Friday 3:00 pm-9:00 pm / Saturday and Sunday 12 noon-9:00 pm
Pounce Skatepark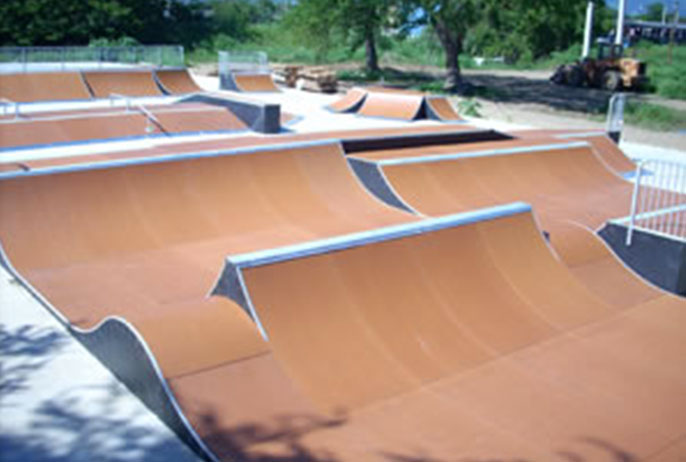 Pounce Skatepark
LOCATION
Ponce, Puerto Rico
___
BUILDER
American Ramp Company
___
ABOUT THIS PROJECT
Outdoor facility built in 2008.
Escondido Sports Center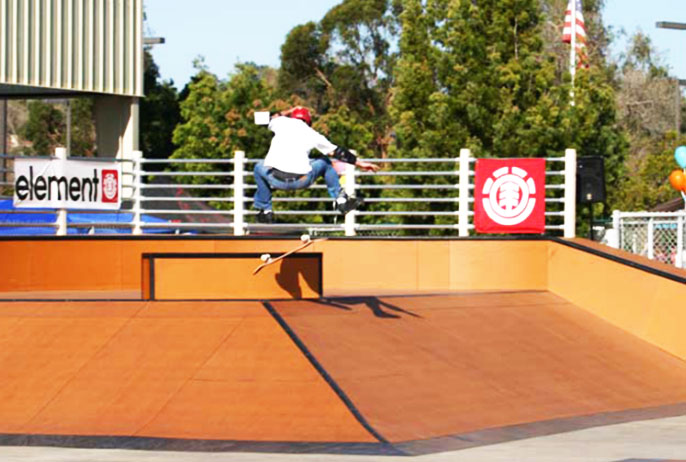 Escondido Sports Center
LOCATION
3315 Bear Valley Parkway, Escondido, CA 92025
___
CONTACT
Tim Hodgson (Recreation Coordinator) 760.839.4527
___
BUILDER
Sunrise Construction
___
ABOUT THIS PROJECT
The park provides endless runs and innumerable challenges and will meet the needs of all ability levels. Specifically, there are sections designed for younger skaters to learn, while still enabling them to progress to the next level and eventually reach the features reserved for the pros. The ramps are made from Ramp Armor for grip, yet allow for plenty of speed. The park is open seven days per week and has lighting for night sessions.
Carey Skatepark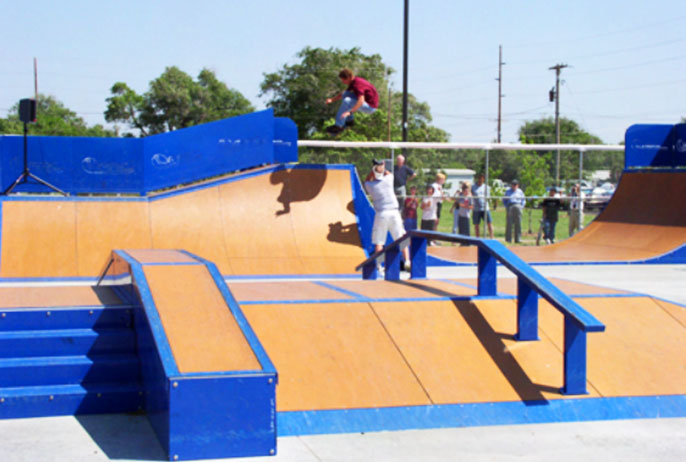 Carey Skatepark
LOCATION
Hutchinson, KS
___
CONTACT
City of Hutchinson, KS 620.694.2673
___
BUILDER
American Ramp Company
___
ABOUT THIS PROJECT
6' Halfpipe with Hip Pyramid, Fun Box with Stairs, Ledges, and Rail Spine Ramp, Bank Ramp, Manual Boxes
ESPN X-Games Skatepark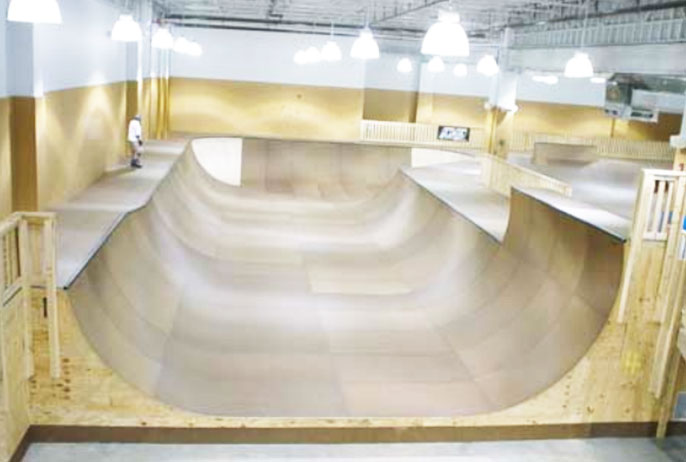 ESPN X-Games Skatepark
LOCATION
Grapevine Mills Mall Grapevine (Dallas) / TX
___
CONTACT
Mason Harper Phone: 972.539.4340
___
BUILDER
Team Pain Winter Springs, FL 407.366.9221
___
ABOUT THIS PROJECT
42,000 sq. ft
649 sheets of Ramp Armor (Brown)
Various Sized Half-Pipes
6′ Mini Ramp
6′ Bowl
Competition Street Course
Beginners Section
Ohio Dreams Action Sports Park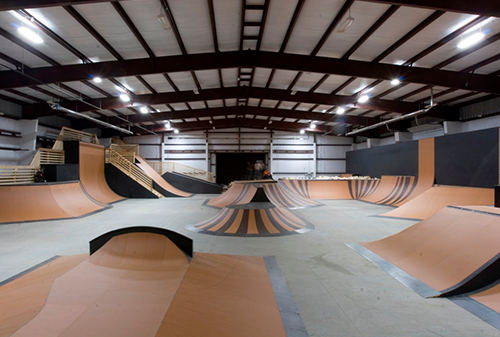 Ohio Dreams Action Sports Park
LOCATION
Butler, OH
___
BUILDER
Nate Wessel
___
ABOUT THIS PROJECT
Ohio Dreams is a Family Owned and Operated Facility. What started out as an Action Sports Summer Camp has grown into a world recognized facility that brings athletes and tourists alike from all corners of the globe to our little corner of Richland County, Ohio. Our goal is to continue to provide a safe, welcome and positive atmosphere for campers, festival attendees and visitors alike. We've said it for years and it will always remain our motto, "Once you're here, you're family"
Action Sports Retailer Trade Show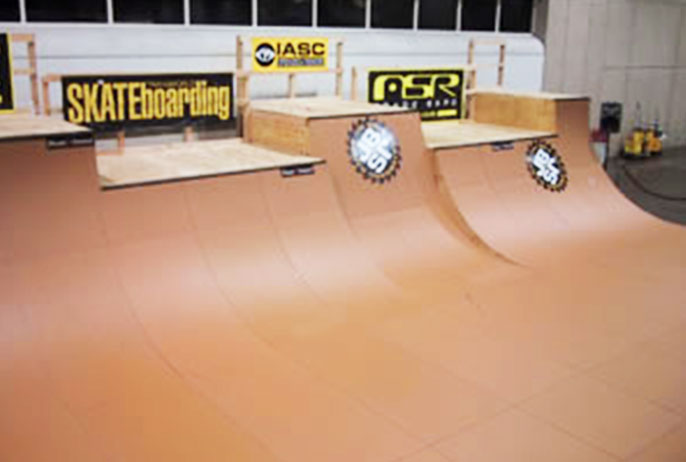 Action Sports Retailer Trade Show
LOCATION
San Diego, CA
___
BUILDER
Jim Bell Ramps
___
ABOUT THIS PROJECT
Syndrome Distribution Training Facility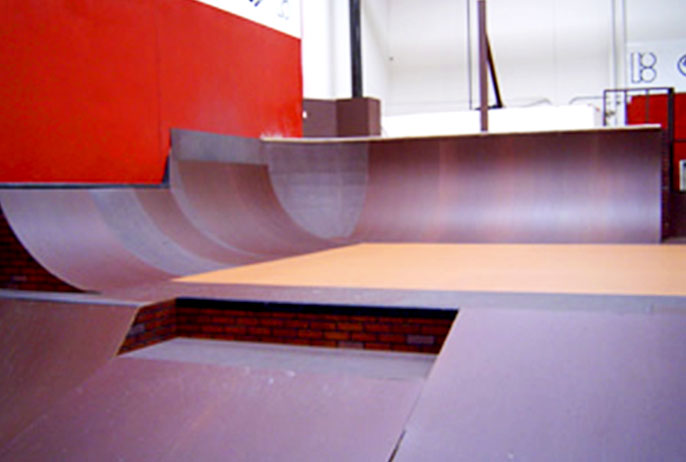 Syndrome Distribution Training Facility
LOCATION
Private
___
BUILDER
Jeff King
___
ABOUT THIS PROJECT
SEE OUR TRUSTED BUILDERS & DISTRIBUTORS